A mechanical method of applying seed, fertilizer, and mulch to land in one step.
Consists of applying a mixture of fibers, seed, fertilizer, and stabilizing emulsion with hydro-seeding equipment.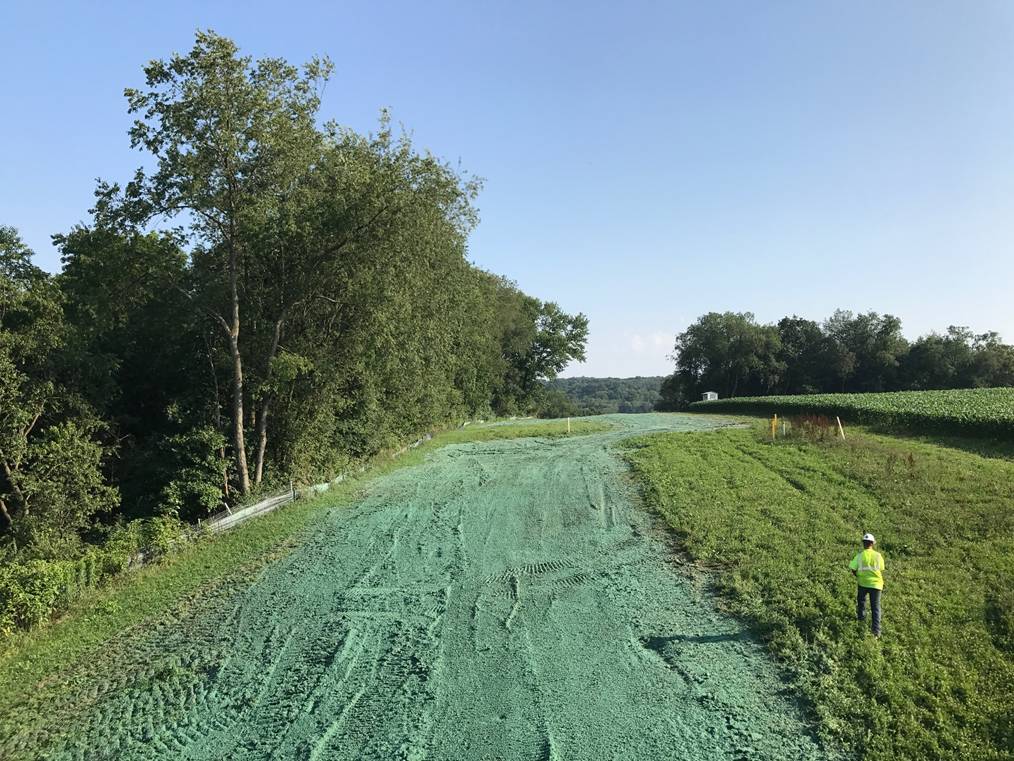 ---
Bonded Fiber Matrix and Flexible Growth Medium
ProMatrix with patented Engineered Fiber Matrix™ (EFM™) technology was created to give you an edge when bidding on jobs requiring BFM/SMM hydraulic products.
Flexterra® High Performance-Flexible Growth Medium™ (HP-FGM™)—proven to surpass all hydraulically applied mulch products and turf establishment blankets.
---
All permanent seeding must be mulched immediately upon completion of seed application using the appropriate techniques.
By hand
Straw blower
Erosion Control Blankets (on slopes)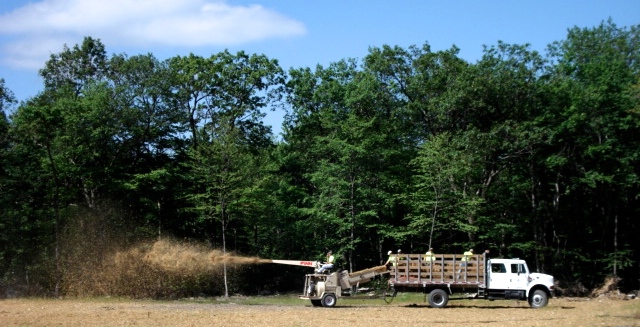 ---
Permanent seeding is the establishment of perennial vegetative cover on disturbed areas by planting seed.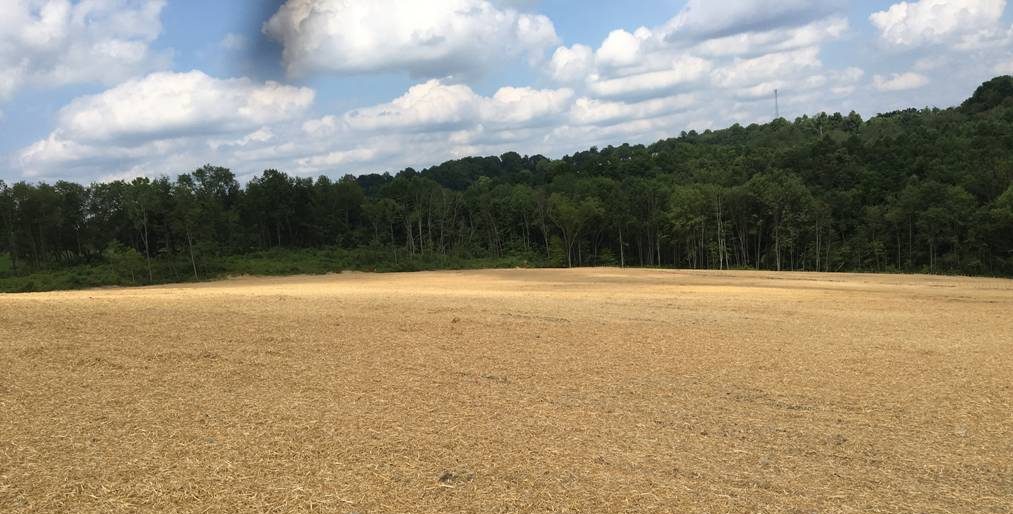 Temporary seeding control measures consist of seeding and mulching, or matting:
Used to produce a quick ground cover to reduce erosion on exposed soils that may be redisturbed or permanently stabilized later.